Welcome to the #1 Tour Company
We have a passion for delivering the best Manatee Tours, Scalloping Tours, Nature-Dolphin Tours, and more for the ultimate river experience! We furnish everything you need to Swim with the Manatees or to just relax and enjoy the perfect boat ride to take in all the beauty of the Homosassa River! See Old Florida at its best!
Best boats, best captains, best prices!
See why we are #1 on TripAdvisor with all 5-Star Reviews!
Nothing beats a day on the water with family and friends!
Your private boat - your private captain!
We host up to 18 guests!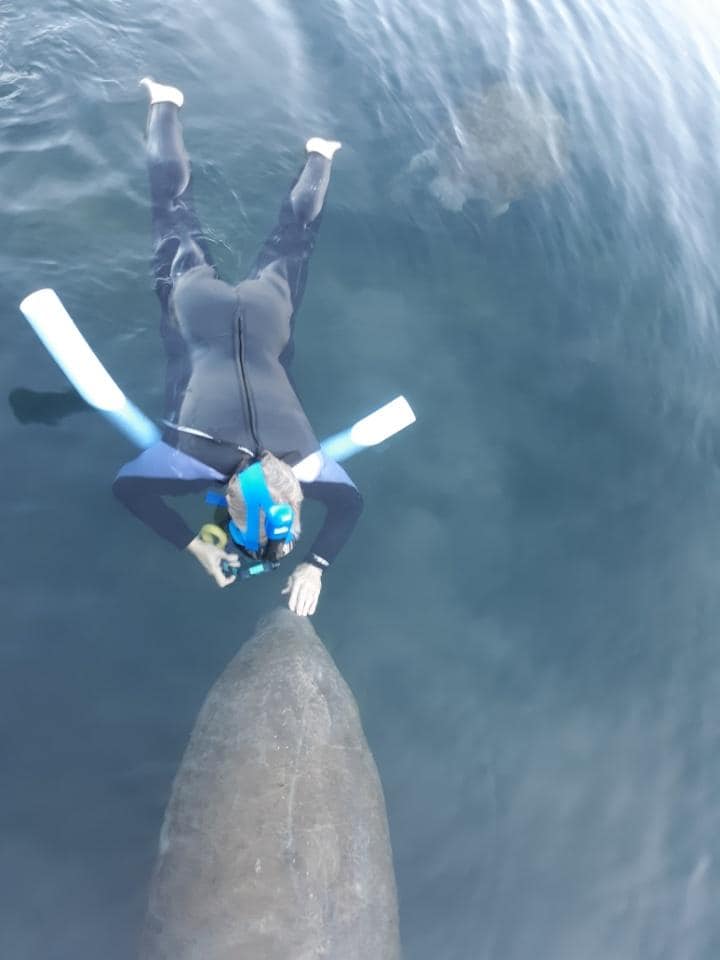 ***** Over 500 Five Star Reviews*****
Don't get stuck on some old beat up crowded boat without a restroom! It's no wonder we have so many repeat customers from all over the world that come to us for the Ultimate Manatee Adventure!
Contact us
Jade W
We did the 3 hour Manatee tour with Captain Ron and it was amazing! We got to swim with and pet lots of manatees. We were in the perfect spot...they just kept coming. We even saw some dolphins right when we got on the boat.
Judy C
Captain Duane is a very knowledgable, capable, kind captain. He navigated around the river/bay to see as many manatees as we could. The biggest things that stuck out to me where his compassion to the manatees and his attentiveness to his passenger. If I were coming back to swim with manatees. This is the only tour I would go on.
Sommer H
Fantastic private trip with captain Matt - if there are animals he will find them. Highly recommend this trip if you want to learn about the area and see manatees, turtles, fish, dolphins and birds.
Cassidy S
This was easily the top experiences of my life. To be able to swim so close to such majestic, gentle creatures was unforgettable. Several of the manatees swam right up to our faces and loved a little head rub and then would flip over for a little rub on their flank. It was really a beautiful experience connecting with these magnificent creatures.
Yolanda P
It was a terrific experience, made even more so by the "Manatee Whisperer" who found numerous manatees and made the experience one of the best things we have ever done. We loved the company so much we then booked a dolphin tour in the gulf. I gave the score of 5 as that is the highest, but it's to low, the score should be much higher, like 10 or 20.