Visit the Homosassa Region!
Homosassa is a great place to visit for a day, weekend, or week! Our area offers great restaurants, fun attractions, amazing wildlife, and great parks.
Take a boat tour and stay for more fun!
Enjoy of all the natural beauty of the Homosassa River!
Eat, drink, plan, explore nature's wonderland!
Book online by simply clicking the "Book Now" Button!
Visit Homosassa
Eat

Family-owned and operated fresh fish market - next door to our pontoon boat location too! Shelly has been a commerical fishermen for over 37 years. They harvest, process and sell locally caught fish and crabs in Homosassa Florida.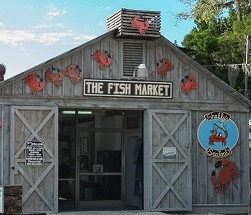 The Seagrass Restaurant and Resort

The Seagrass Restaurant and Resort is a Homosassa Riverfront resort and the location of our luxury cabin yacht. The restaurant has beautiful outdoor seating right on the river. Try their Key Lime house salad dressing!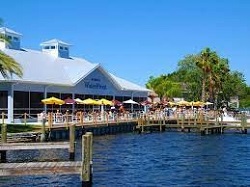 WildSassa

WildSassa features made from scratch kitchen food. You can't beat their shrimp burger-no filler! Wildsassa is next door to our pontoon boat location! Walk over for a great lunch.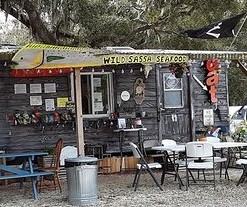 The Museum Cafe

The Museum Cafe offers award-winning, hand-crafted #1 Cuban sandwiches. Choose from black beans & yellow rice, Spanish bean soup, and deviled crab, too. While you are there, visit the prining museum.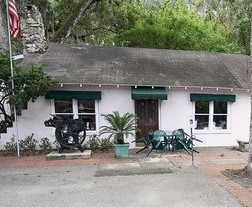 Crump's

Crumps's Landing Beachside Tiki creates a resort feel with it's patios, beach, cabanas, live music, and kid's zone. Dine on our boats or stop by for lunch.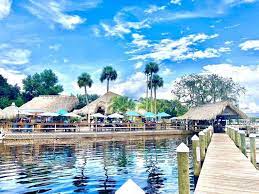 Explore

Heritage Park
Beautiful waterfront park with picnic tables - - next door to our pontoon boat location too!

Sugar Mill Ruins Historic State Park
The remnants of a thriving sugar plantation reveal a complex history of slavery and a country in turmoil - - close to the boats!

Homosassa Springs Wildlife State Park
An up-close encounter with Florida's wildlife! The park is home to alligators, black bears, red wolves, Key deer, flamingos, whooping cranes, the famous oldest hippo, Lu. - - close to the boats!

Monkey Island
Unique island home ot spider monkeys - - see it on every one of our tours!

Stay

Hampton Inn Crystal River
Top hotel with free breakfast in nearby Crystal River, Florida - ask for Chuck's Blue Heaven River Tour discount

Holiday Inn Express Crystal River
Quality hotel with free breakfast in nearby Crystal River, Florida - ask for Chuck's Blue Heaven River Tour discount

Quality Inn Crystal River
Comfortable hotel with free breakfast in nearby Crystal River, Florida - ask for Chuck's Blue Heaven River Tour discount

Nana's Place
Cozy cottages close to the river - ask for Chuck's Blue Heaven River Tour discount